Bitdefender Total Security (5 Devices, 1 Year) – PC, Android, Mac, iOS – Key GLOBAL
Softwares
Description
Bitdefender Total Security 2020 is advanced anti-virus software, delivered by the Romanian company which specializes in creating cybersecurity systems. Their first anti-malware software was released in 2001 and since that time, Bitdefender is providing protection for millions of private houses and companies. According to the survey conducted in 2018, their software was used by more than 500 million users around the world. Bitdefender Total Security 2020 features a number of useful functions such as anti-spam, anti-virus, email protection, advanced firewall, and extremely important in these days social media security. Mac, Windows, Android, and iOS – with Bitdefender Total Security 2020 you can secure all of them.
Innovative security layers search for system gaps and prevent them from exploiting. The software detects and stops important and private data leaks.
It is worth to mention, that the software provided by Bitdefender provides multi-layer protection against various ransomware attacks. The advanced technology used in the software detects threats by monitoring files behavior. Because of that, your photos, videos, documents, and music files are safe and you can start using your devices Mac, Windows, iOS, and Android without worrying.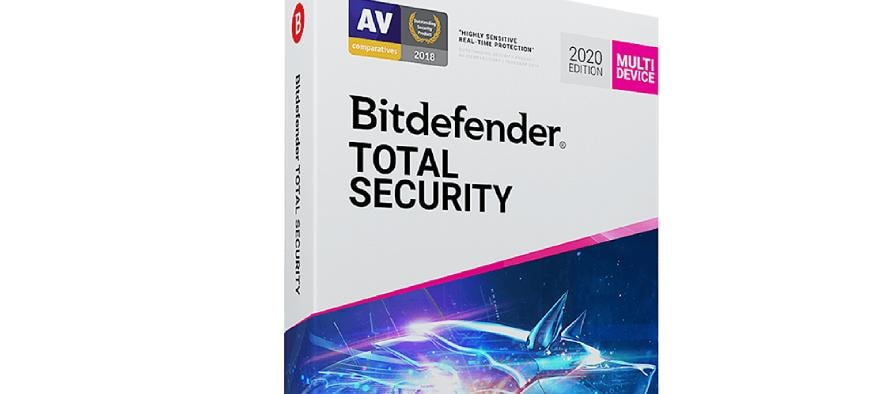 The developers, who created Bitdefender Total Security 2020, are constantly trying to improve it and deliver the best security software on the market. Frequent updates enrich the software with new functions and help to detect the most advanced and most recent threats of the internet.
Reception
Bitdefender Total Security 2020 has successfully satisfied millions of customers. Most of them appreciate the fact that the software provides complex security for Mac, Windows, iOS, and Android devices. Many users claim that thanks to the intuitive interface, numerous options, and advanced multi-layer security, Bitdefender made their life easier. In addition to that, customers praise the fact that the security package does not affect devices' performance.
Key Features
Bitdefender Total Security 2020 provides complex protection for your Windows, iOS, Android, and Mac devices. You can finally stop worrying and begin to use your devices with joy.
Transactions online are finally safe now you can do your shopping online, without worrying about your money. The software secures all your online transactions on every device.
Multiplatform protection for you and your family the package delivers protection for you and your family no matter what device you are using. The software is specially designed for iOS, Android, Mac, and Windows devices to provide the best protection for the specific system.
Multi-layer protection software provides advanced protection against various types of cyber threats, detects, and eliminates them before they manage to do any harm.
Bitdefender VPN now your privacy is secured on all devices.
Parental Control complex security for your children, with numerous useful options.
How To Redeem?
In order to activate Bitdefender:
Enter this website.
Register a new account and/or log in.
Click on the 'My Subscription' tab on the left.
Then, click on the 'Activation Code' button in the top right and enter your code.
You will be able to see your subscription in the 'My Subscriptions' tab.
Required OS:
Windows 7 (SP1) or later
macOS X 10.10 or later
Android 4.1 or later
iOS 11.2 or later
Questions and answers of the customers
You have not viewed any product yet.